I'm a digital media teacher. Today, I met with a bunch of fellow elective teachers for an all-day planning meeting. We normally meet at the district offices, but today we were invited to the Warner Bros. lot. In the middle of the meeting we were taken to Stage 24. It used to be where they filmed Friends, but today it was mostly empty.
MOSTLY empty; it now held this: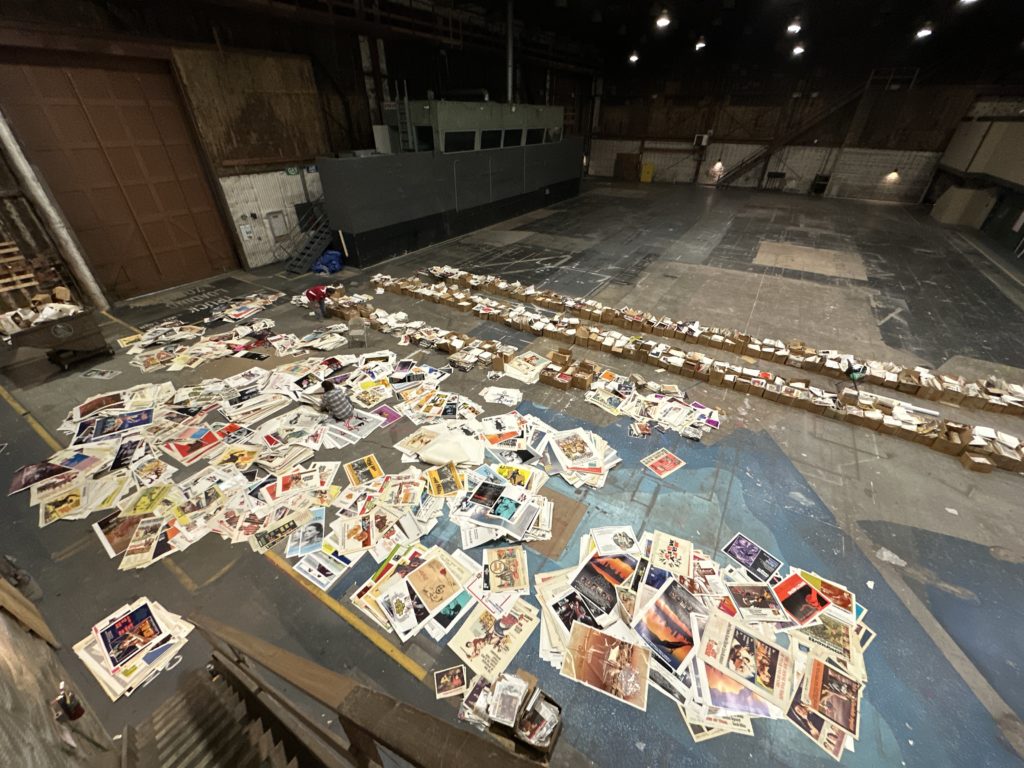 The stage had boxes and stacks of promotional posters from Warner movies from the past sixty years. "We're going to get rid of all this. Take as much as you like!"
You know how you sometimes get a dessert that's so delicious you keep eating well after you are full? That was me with these posters. I spent HOURS digging through them. I took a bunch for my classroom, and more for me. I left behind a ton of things that looked amazing but were not appropriate for school. Most of the materials were either half sheet posters or publicity packs, but there were some full size posters as well.
Here are a few of the things I found. I added trailers if I found them.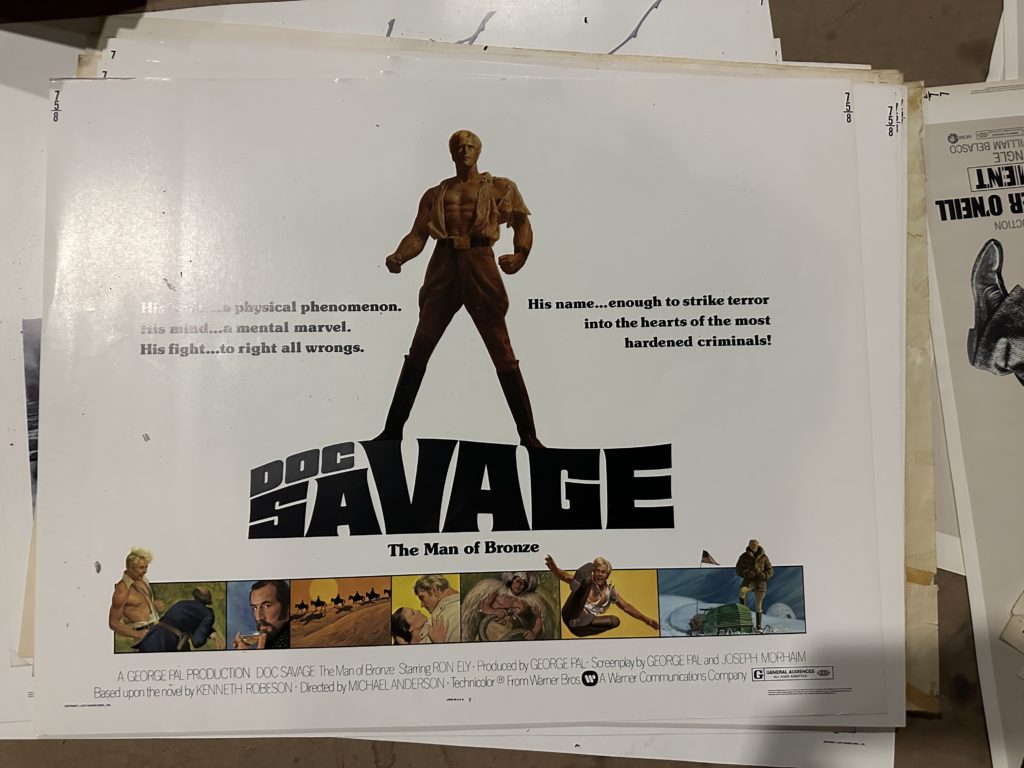 Doc Savage: The Man of Bronze (1975), starring Ron Ely, AKA "TV Tarzan."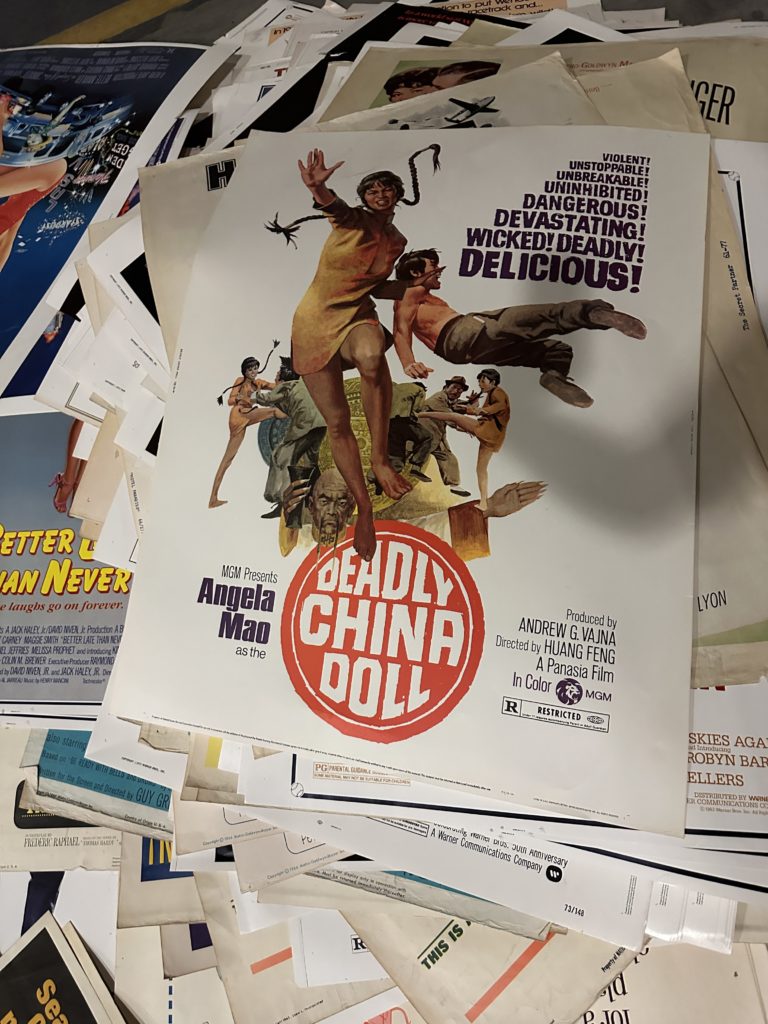 Deadly China Doll (1973)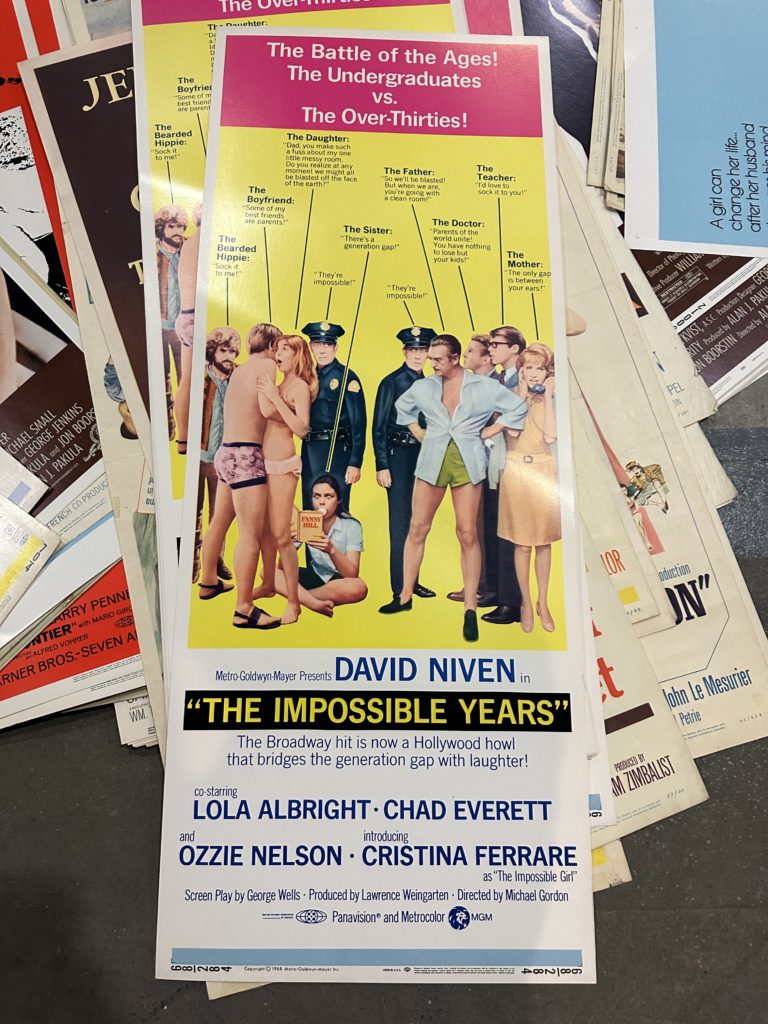 The Impossible Years (1968)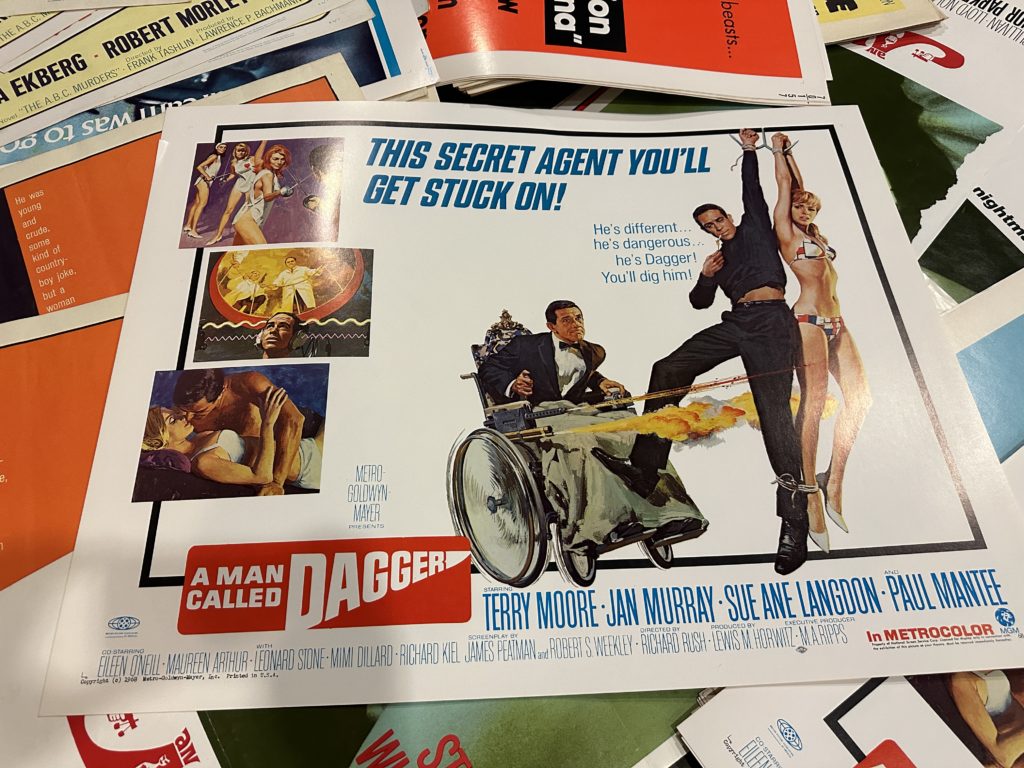 A man called Dagger (1967)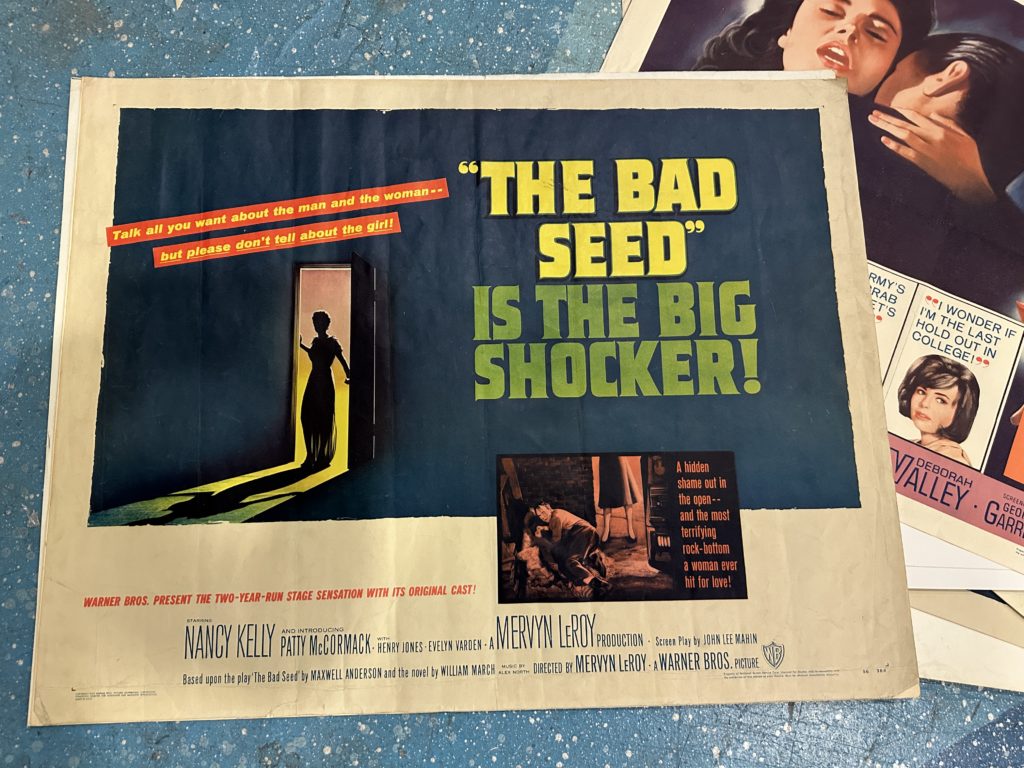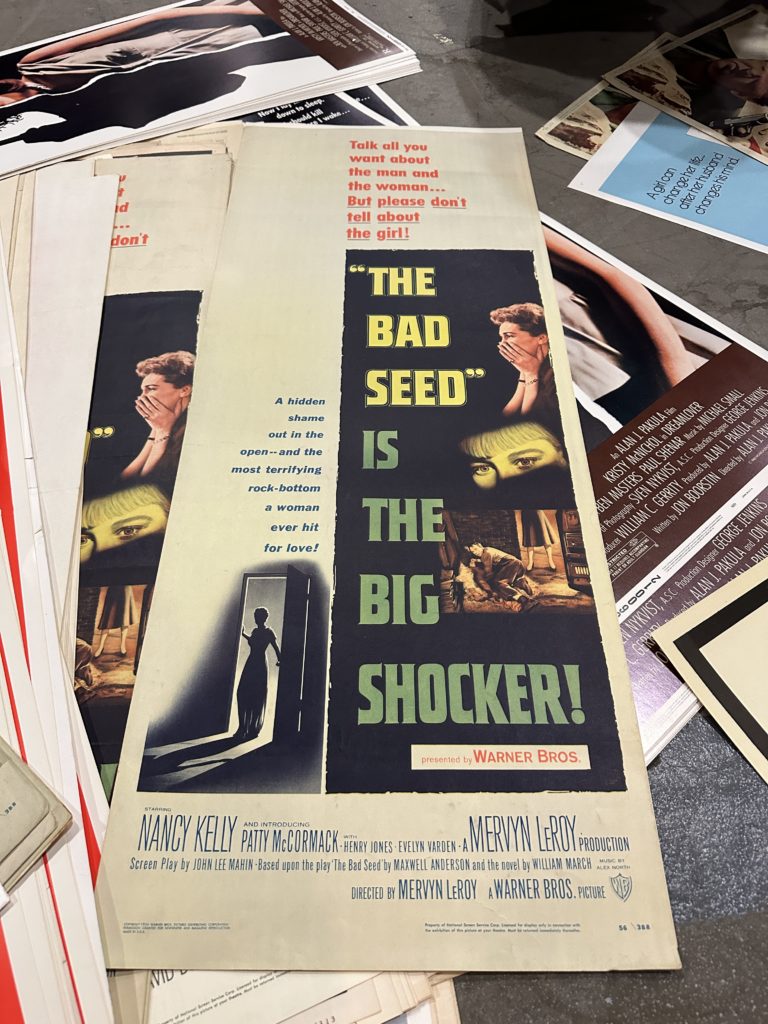 Two posters for The Bad Seed (1956)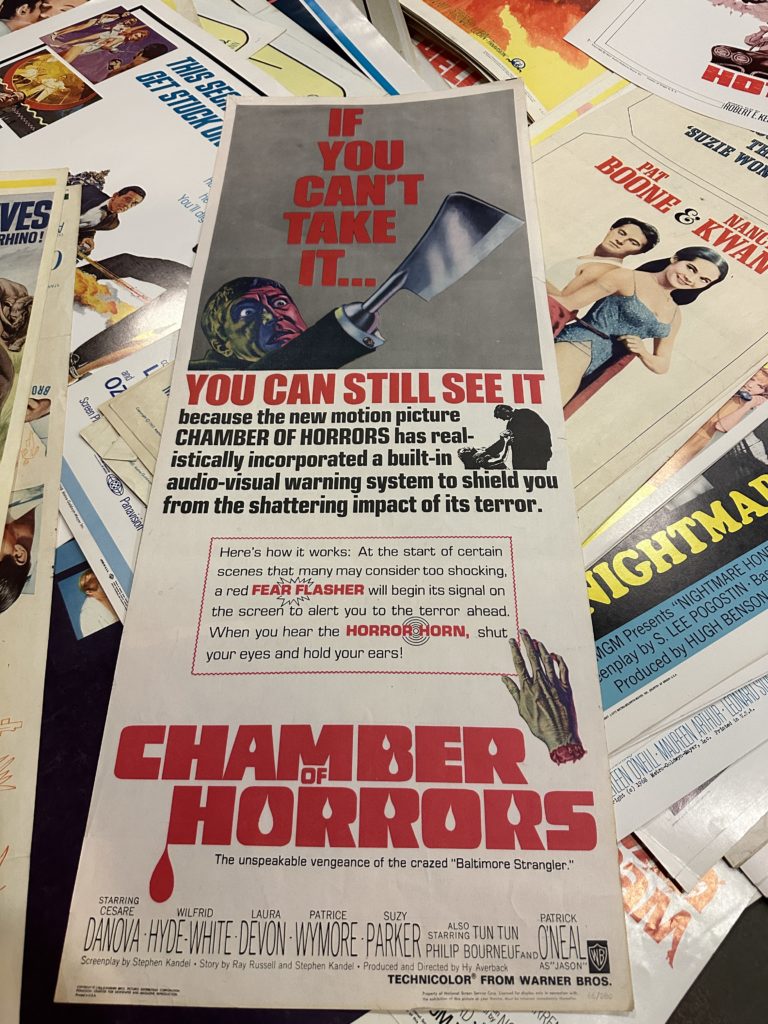 Chamber of Horrors (1966)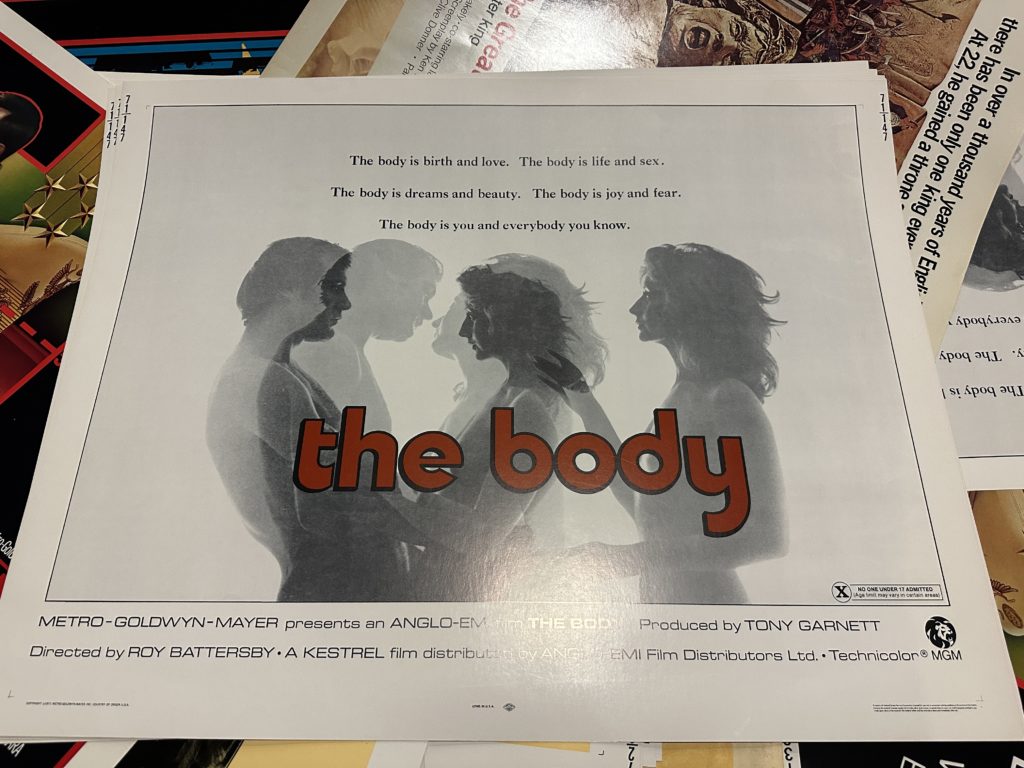 The Body (1970) – music by ROger Waters!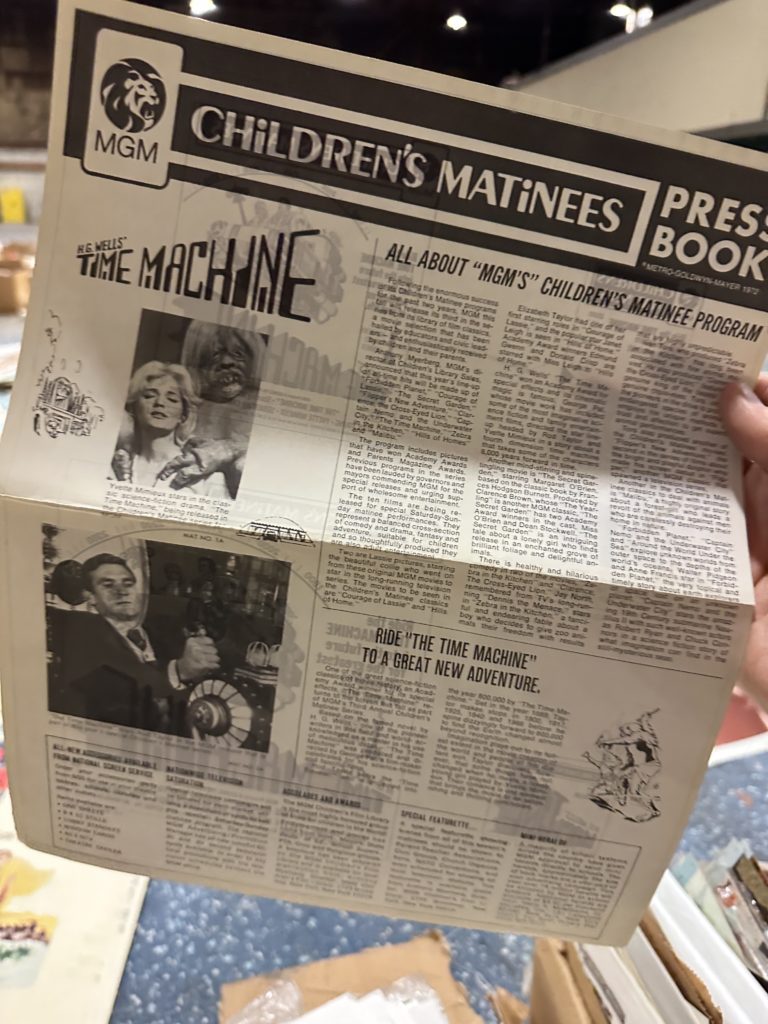 The Time Machine (1960) promotional materials.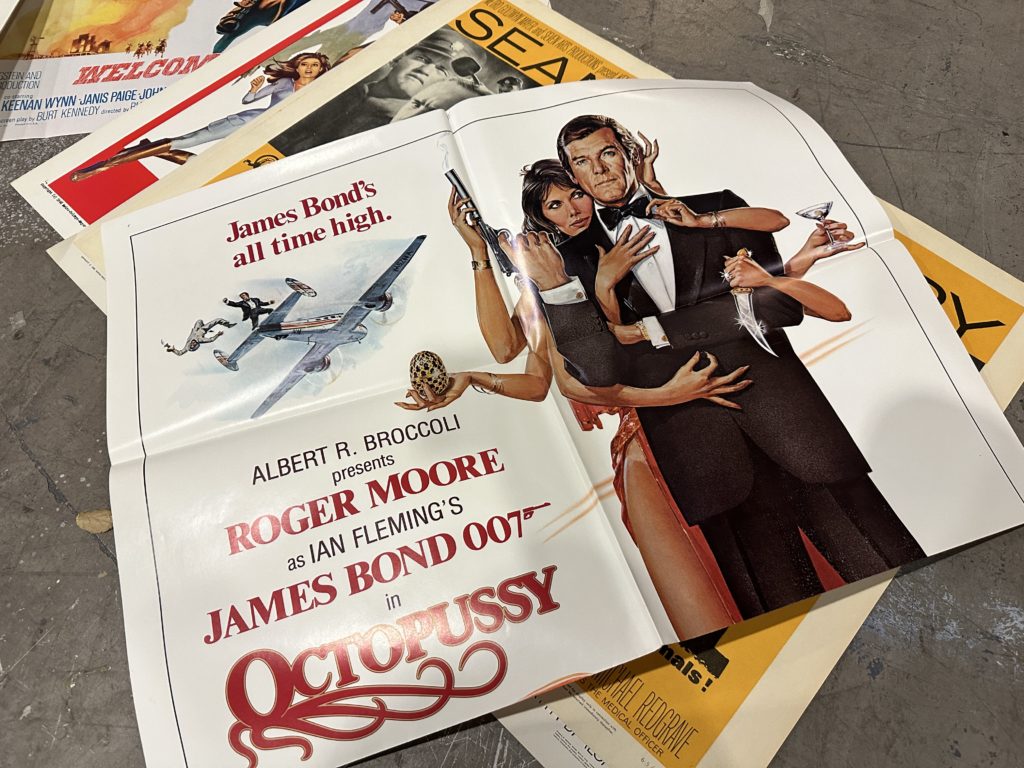 Octopussy (1980) – Not the worst James Bond movie, but certainly close.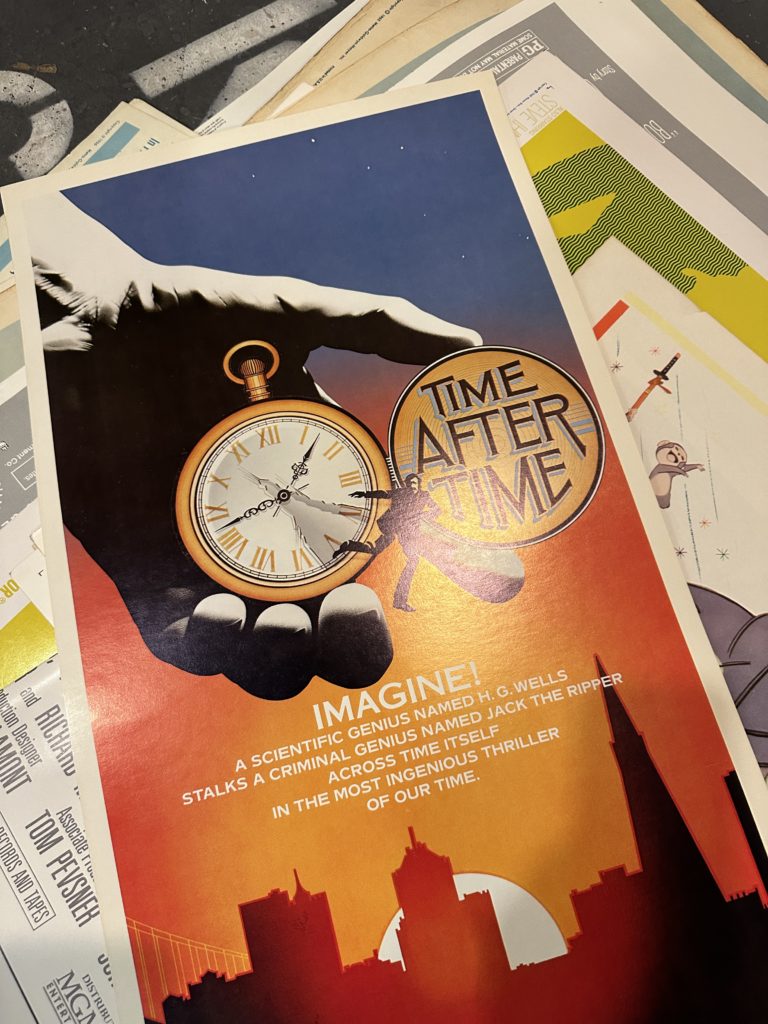 Time After Time (1979). I can't tell you how many times I've said "My name is H.G. Wells. I have come here in a time machine of my own creation!"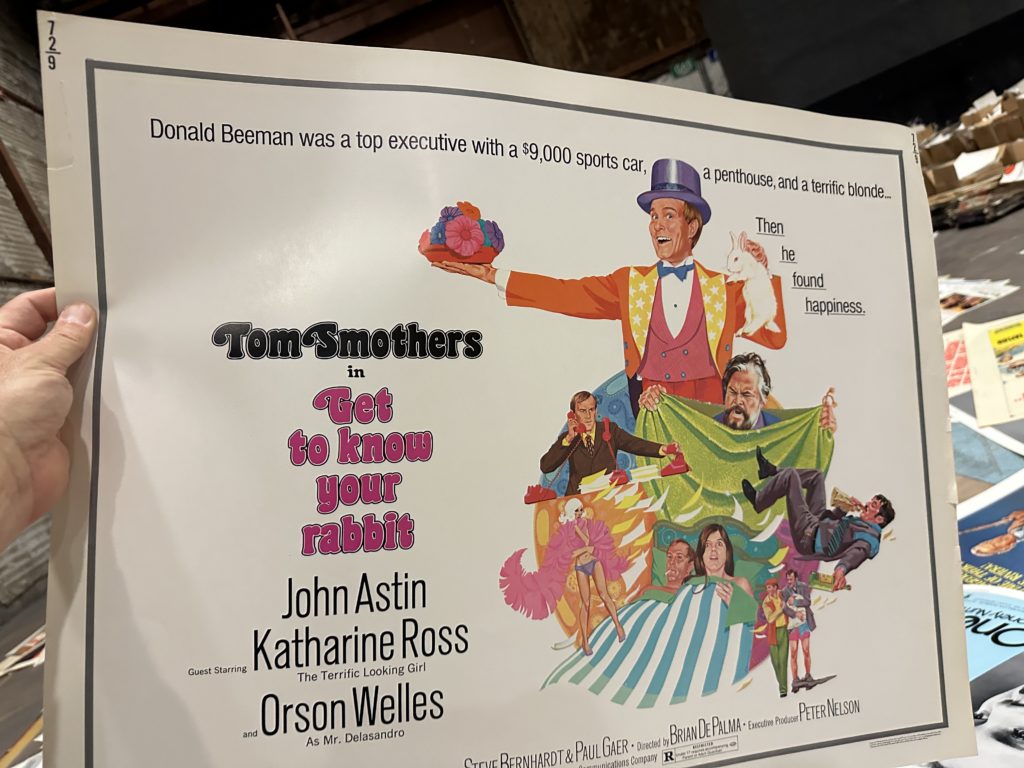 Get to Know Your Rabbit (1972). A Brian De Palma movie!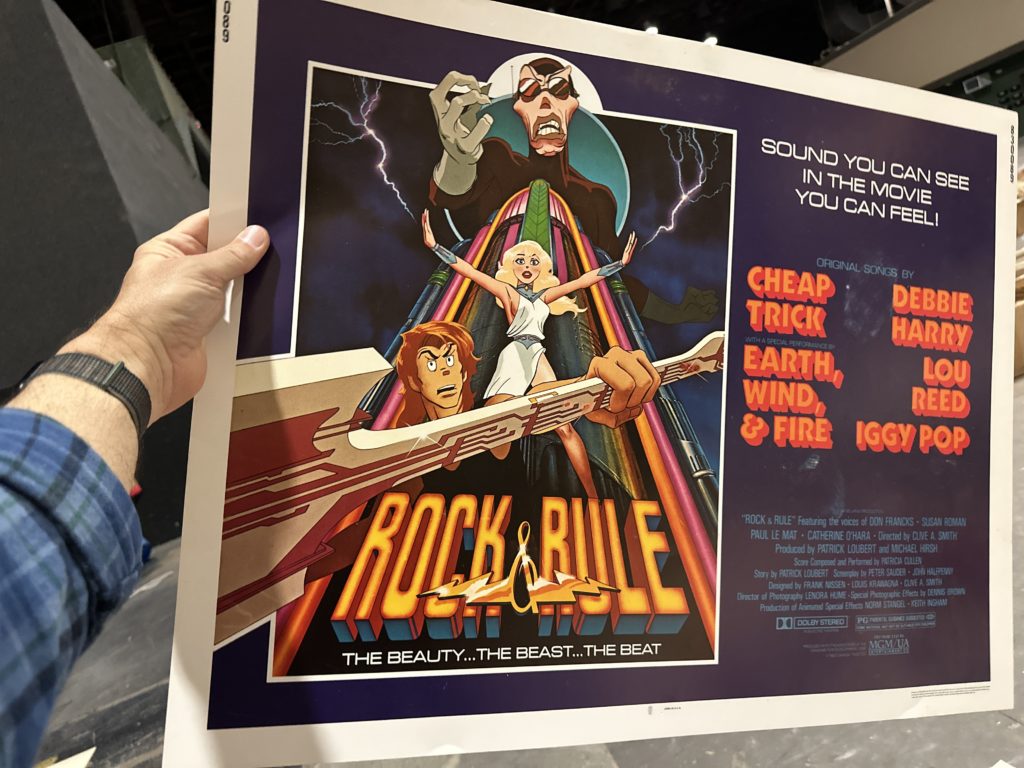 Rock & Rule (1983)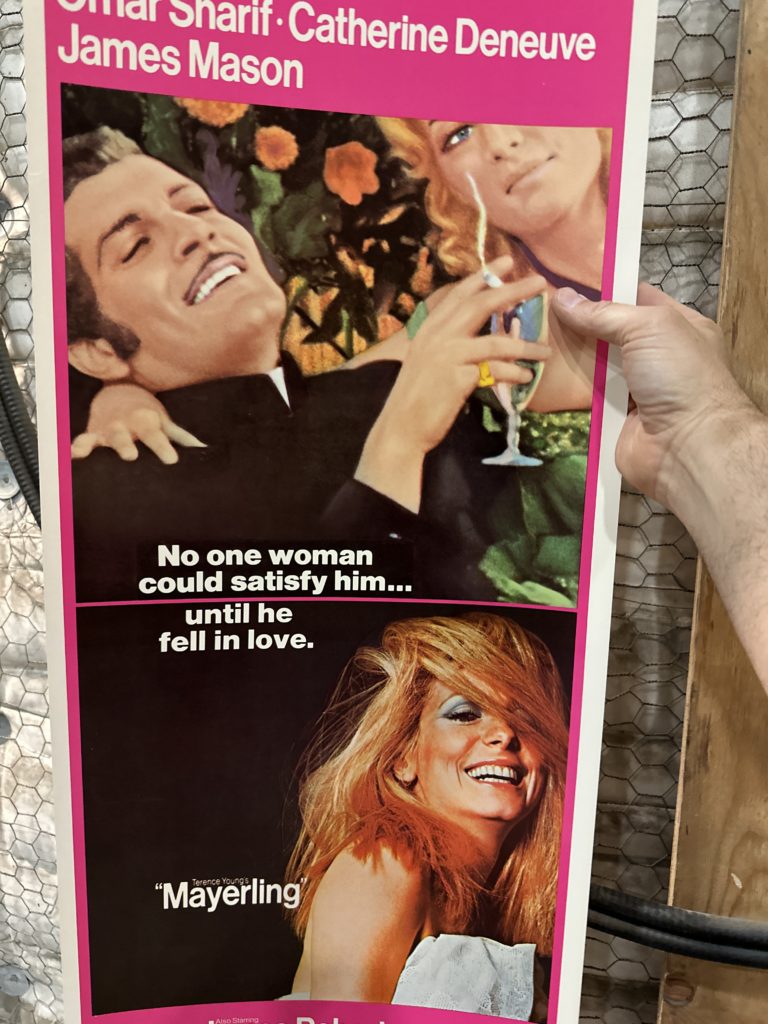 Mayerling (1968). No real trailer available, but here's a "fan" edit.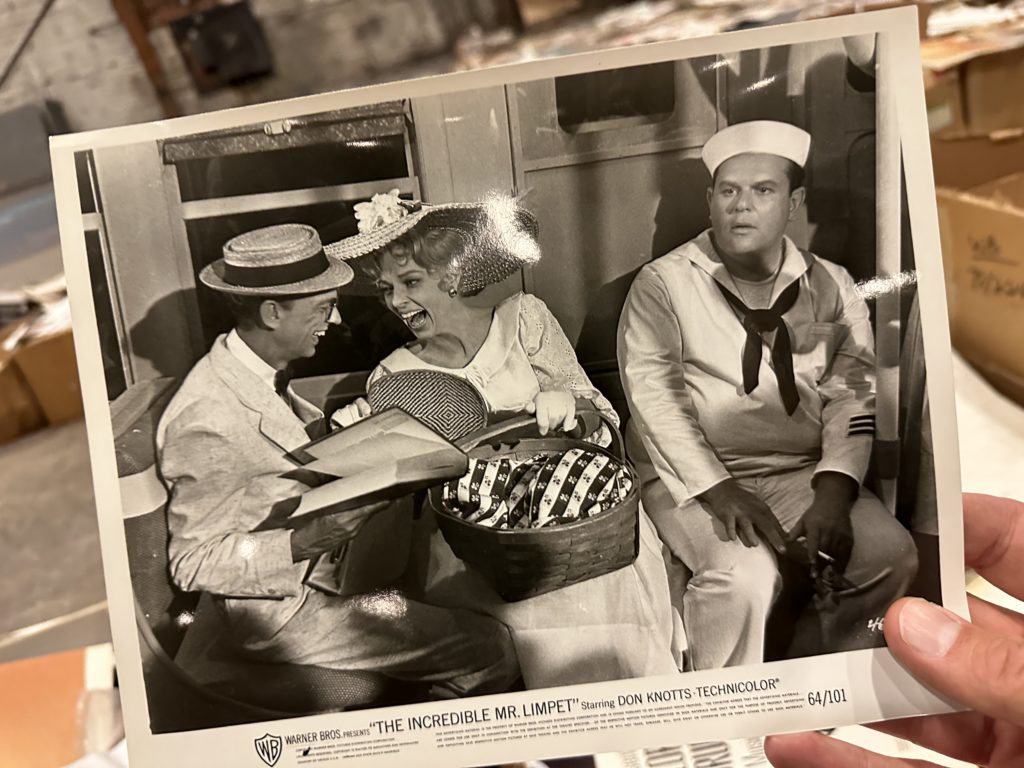 The Incredible Mr. Limpet (1964) promotional pictures. I'd say this is the greatest film about a man who turns into a fish and joins the navy ever made.
Hot Potato (1976) and Enter the Dragon (1973).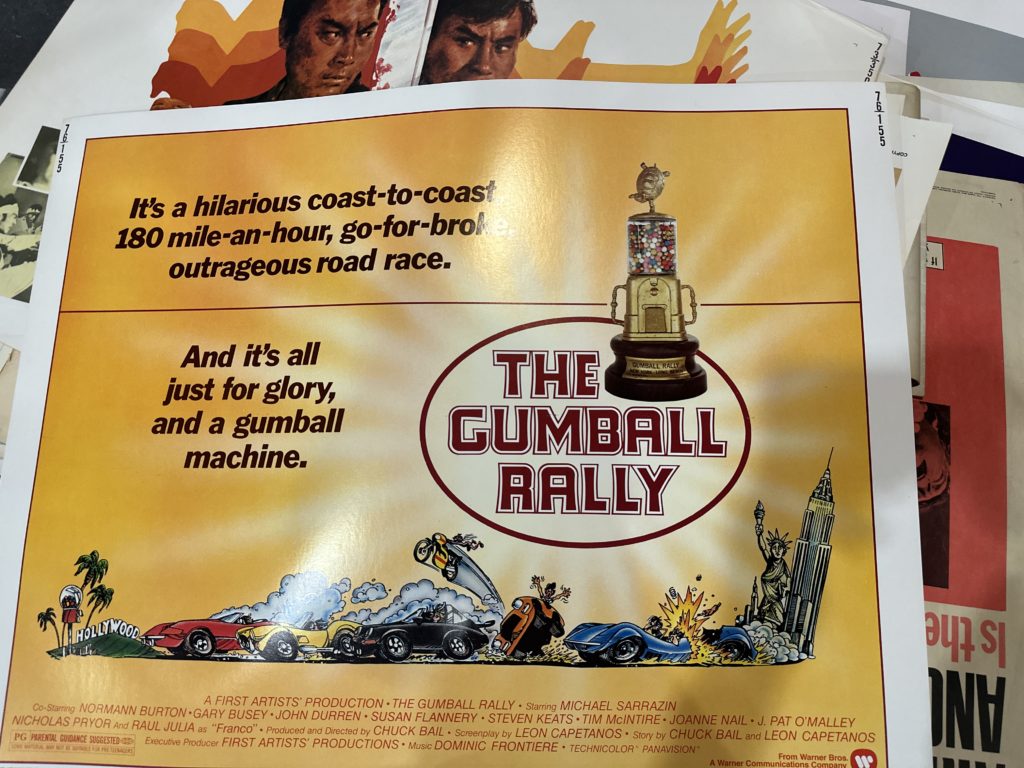 The Gumball Rally (1976)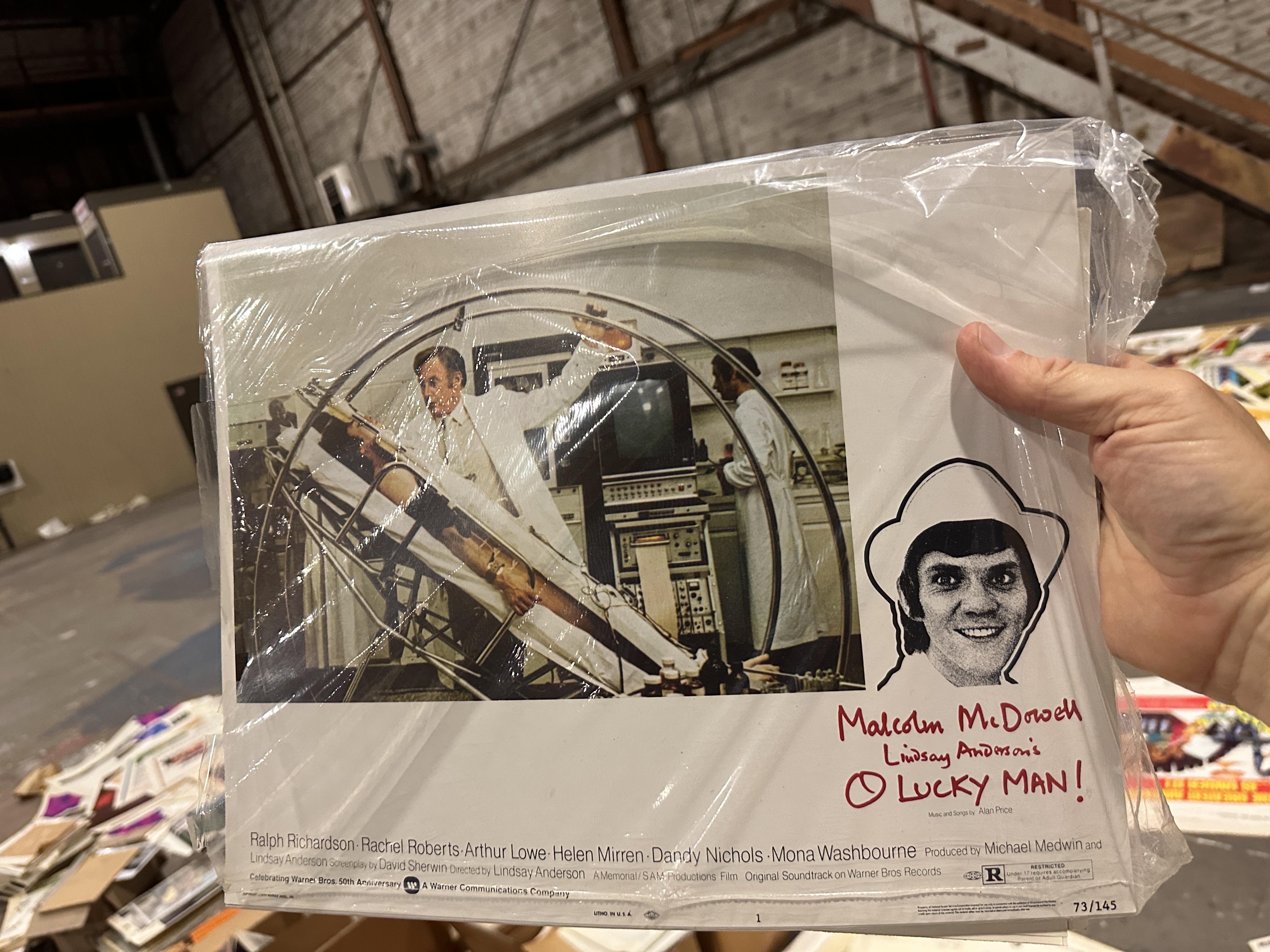 O Lucky Man! (1973) promotional pictures.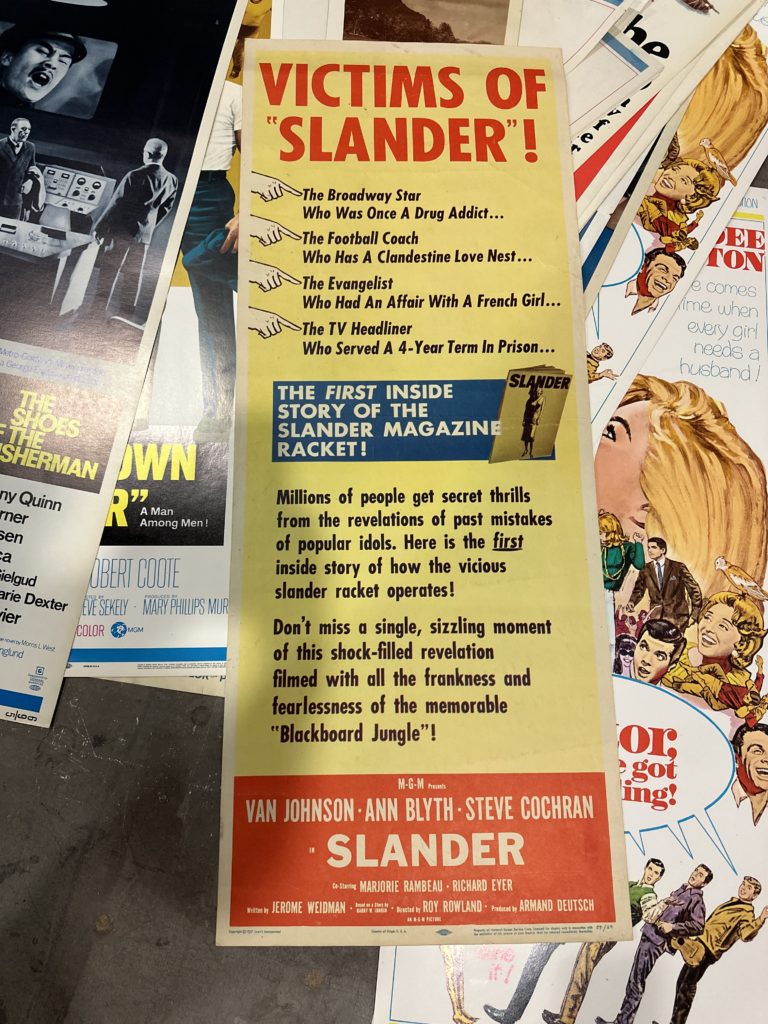 Slander (1957)
I have a car full of posters like those, but I definitely left these two behind: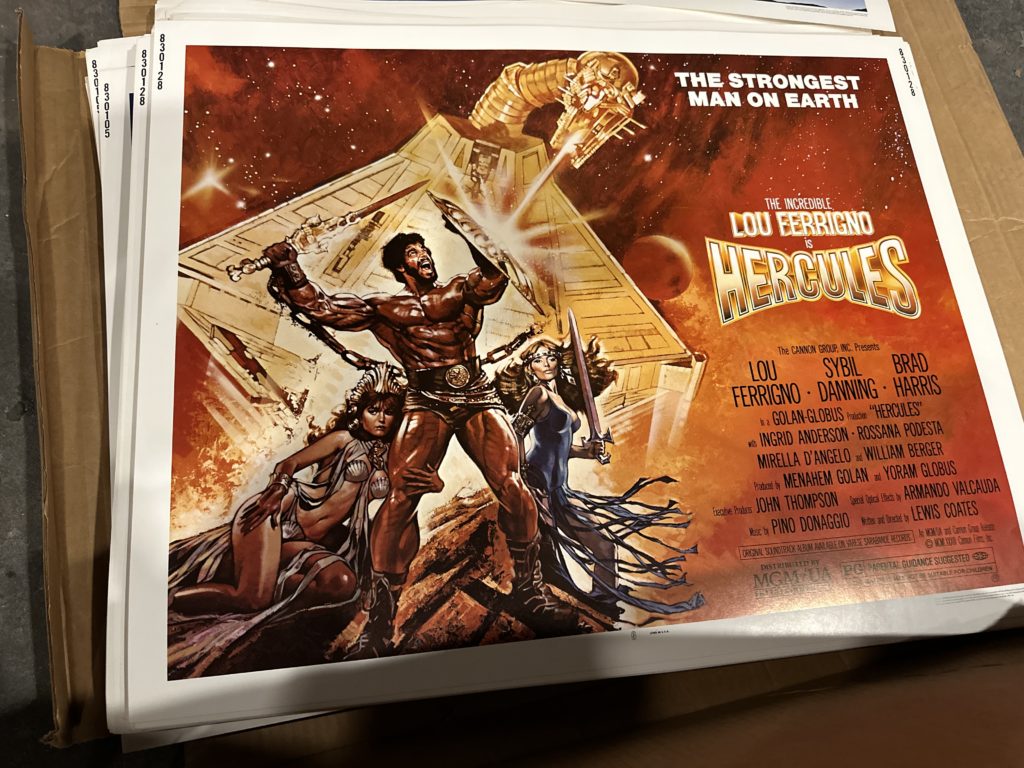 Hercules (1983)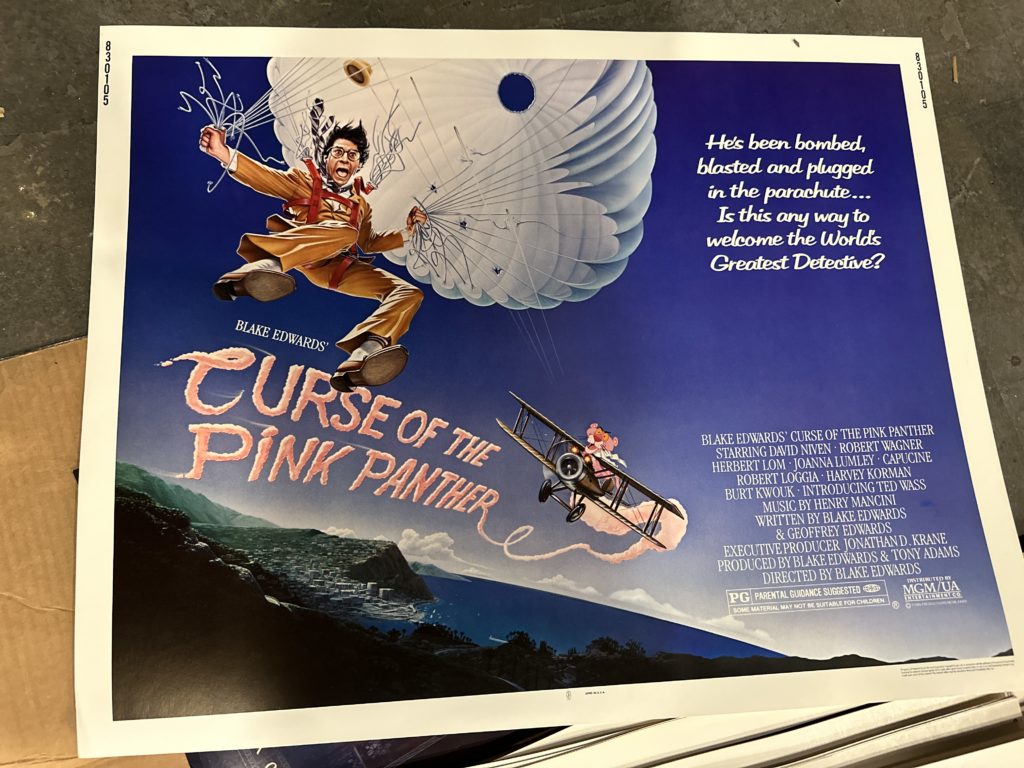 Curse of the Pink Panther (1983)