Only one? Yup, but this one took a while. I knew it would.
I should have taken more time. Or less time. Some amount of time other than the amount I took. Whichever it was, it's not changing now. So let me introduce to you:
Pungent Trolls Bleed By Scrapheaps (Sgt. Pepper's Lonely Hearts Club Band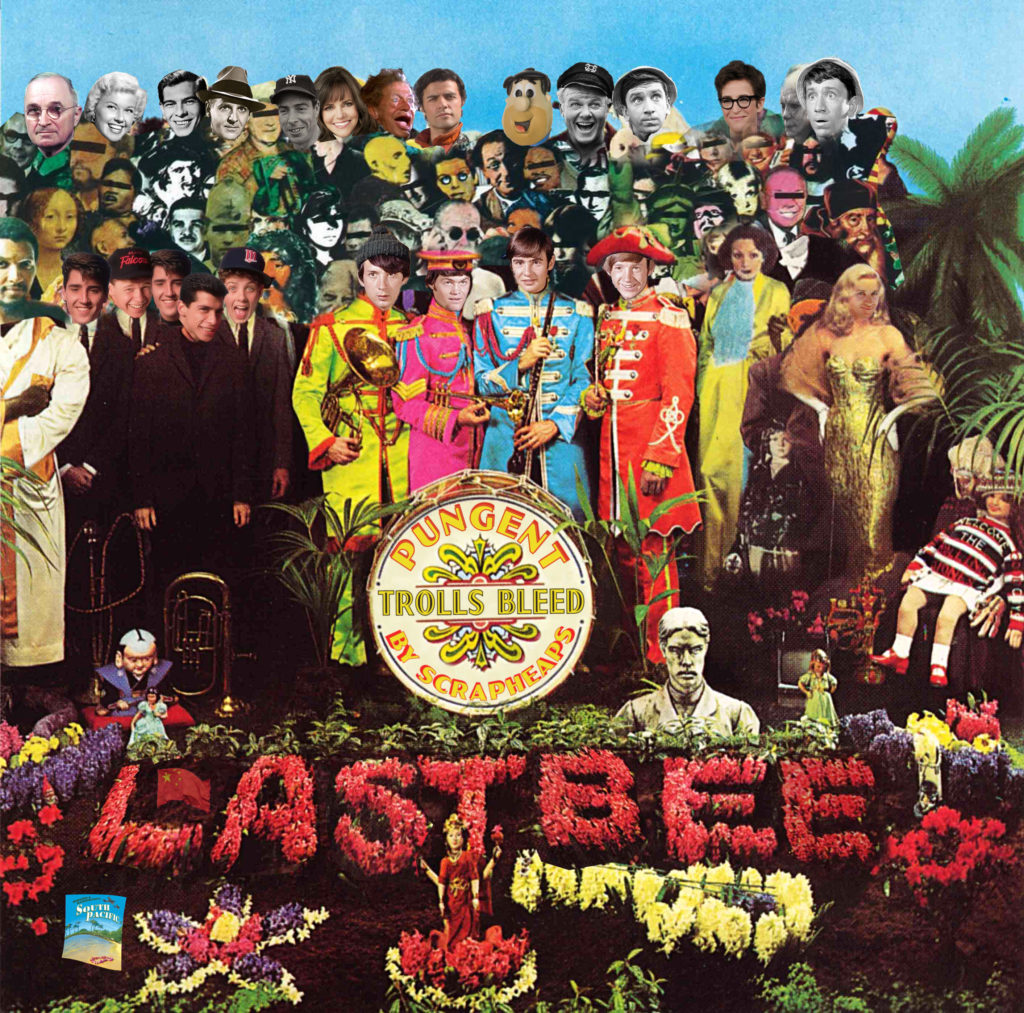 I did sneak in a couple of jokes so weak and obscure that no one will get them.
Previously: