Here's another batch of posters from my treasure hunt. There are more I didn't photograph yet.
The Phantom Tollbooth (1970). A lot of the kid posters are labeled "MGM Children's Matinees," which were films re-released between 1970 and 1972 to be played as matinees before current films.
Dr. Crippen (1963)
Get Carter (1971)
Village of the Damned (1960) & Children of the Damned (1964)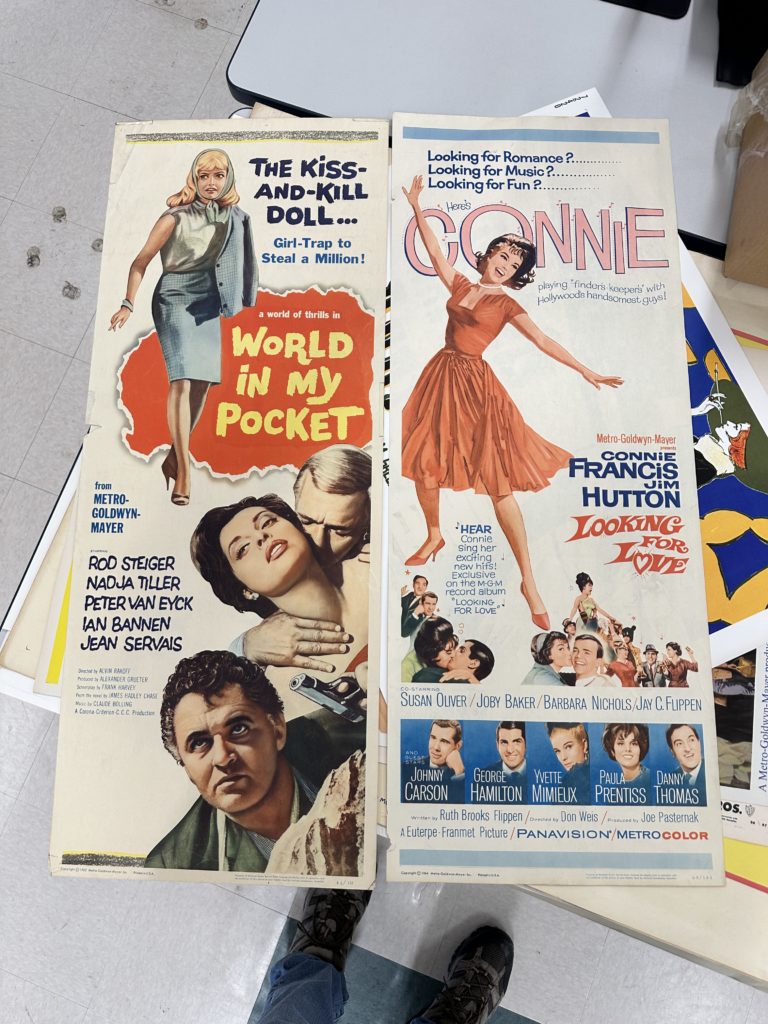 World In My Pocket (1961) & Looking For Love (1964)
I couldn't find any usable video from World In My Pocket (though there's a dubbed version on a sketchy Russian movie site). All I have is the Wikipedia article. So I'll compensate with two clips about Looking For Love.
The Barretts of Wimpole Street (1957) and Rhino!
…and the full movie: https://www.youtube.com/watch?v=XaZkM9fjzxg
The Alphabet Murders (1965)
Featuring Tony Randall as Hercule Poirot.
Full movie:
The Scarlet Coat (1955)